Looking for a perfect gift for a family member, or special someone that tells the true meaning of Christmas? There is no greater gift you can give than to introduce the birth of the messiah. Young and old will surely love this new DVD, The Promise: Birth of the Messiah an animated musical celebration by Glorious Films.
The Promise: Birth of the Messiah is an animated musical celebration of one of the most pivotal events in all human history, the birth of Jesus Christ. This beautifully crafted movie is a faithful adaptation of the birth narrative from the Gospel of Luke in both story and song. Featuring all original music, The Promise provides a worshipful and compelling story experience that will inspire audiences young and old for years to come. Perfect for family viewing at Christmas and throughout the year!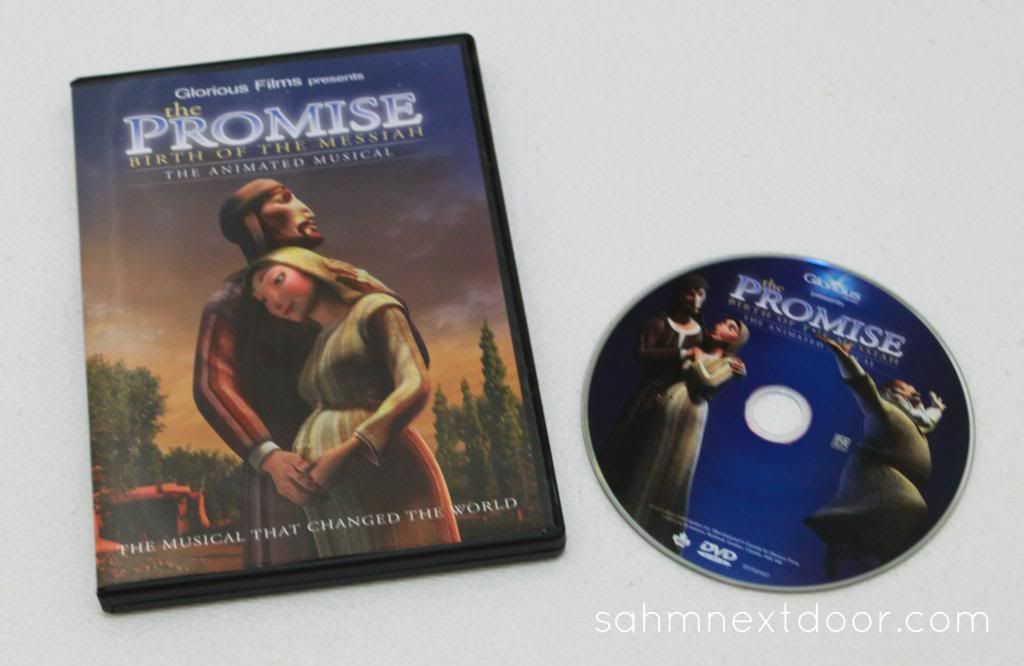 It's easy to get overwhelmed by the busyness of the Holidays, that we lose track the true meaning behind it and why we celebrate it. Christmas is a great opportunity, especially for young children to learn the much greater gift, God's love. The Promise: Birth of the Messiah is such a great family film, that everyone will enjoy. All characters are fun and beautifully illustrated something the little one would love. Hopefully this DVD will find your home too! What a beautiful story to share, especially this Christmas and throughout the year.
Watch the Trailer
Story line
In ancient Israel, during the days of King Herod, a young couple's world is turned upside down when the prophecy of a long-awaited deliverer unfolds upon their lives. They must trust in God's promise in the midst of rising challenges, and their faithfulness is rewarded as they witness the most surprising and glorious event of all human history – the promise fulfilled in the birth of the Messiah. Written by Glorious Films
ABOUT GLORIOUS FILMS
Glorious Films is the home of high quality entertainment products created from a strong biblical worldview. The creative and technical teams are world-class and have come to from all over the globe. Their first film, The Promise, is an animated musical about the nativity story that will be released in 2013. The second film, The Prodigal, an animated musical based on the parable of the prodigal son, is in production for a Spring 2014 release.
Disclaimer: I received this DVD for FREE from the sponsor of Flyby Promotions. All opinions expressed are my own.